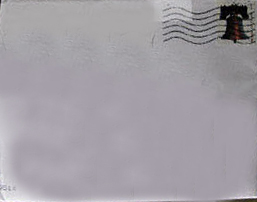 From:
Satisfied Customers
To:
Ellenwood Electric

Historically, Ellenwood Electric has not used much media advertising. They rely instead on word-of-mouth recommendations from loyal, satisfied customers like these….

I highly recommend Ellenwood Electric. I speak from experience, since he has completely rewired 2 of my houses and performed significant upgrades to 2 others.
When I moved from Rochester to Washington, D.C, I could not imagine having electrical work done by anyone else. So Mark and his assistant Luis made two "Field" trips to nation's capital to do all the electrical work.


Then 4 years later, job changes required a move to West Orange, NJ. Every piece of wire in the house was burned. Mark and Luis arrived to the rescue, this time with three field trips.
They installed maybe 40 new circuits and countless outlets, hung all the light fixtures, and made my house move beautiful and even more important, safer. While they perform all kinds of work,

They are experts at restoring old houses, including complicated work on original plaster. Also they can install outlets in places that other electricians will tell you can't be done.
They patiently explain what has to be done to meet code & safety regulations. They are fair, professional and honest, and stand by their work: moreover, they also show up on time and meet all deadlines.

I should also mention that I really enjoy having them do work in my house. Who thought electrical work could be fun!
Again, I highly recommend Ellenwood electric!
Melinda Knight
West Orange, NJ


Mark and his crew have done work ranging from simple updates to whole-home rewiring projects in several of our homes over the years.
We are completely satisfied with his work. How quickly things get done, and how clear our home is when he leaves. We wouldn't think of using anyone else.
Mike & Cyndi Millow
Horseheads, NY

We have hired Ellenwood Electric on several occasions and have been very pleased with their service. Their knowledge, professionalism and reliability have us referring them to family and friends.
Ellie Pisegna
Rochester, NY


Mark and Luis my electric electrics… ahhh.. and so there is light!
Liz Bell
Rochester, NY


Mark Ellenwood has always been proficient in his work. He has done particularly well with our older houses. His staff is excellent. We would heartily recommend him!
Glen Skaly
Pittsford, NY


Ellenwood Electric has done it all for me, both large jobs and small. From upgrading to 200 apms, rewiring the majority of my house, to replacing outlets, Mark and his team provide quality work at a reasonable price. I call Mark whenever I need electrical work performed.
Barb Whitney
Rochester, NY

As a new homeowner, I was very fortunate to find and use Ellenwood Electric for rewiring my home and making sure the electrical system was safe. I found the service to be great, punctual, and priced fairly. I have used them here after for renovation work where I wanted lights and ceiling fans changed out.


Again, great service and priced fairly. I will continue to use Ellenwood Electric and refer my friends and family to them.
John Brown
Henrietta, NY

We can't say enough good things about Mark and Luis! They are neat, clean and efficient, and always have what they need when they arrive our most recent event was a cold Sunday morning in late February, when our main power went out. Within minutes there stood Luis on the front step, he correctly determined the problem was in RG & E& Camp. No charge from RG & E; Best advice ever!
David & Karen Shutllenorth
Brighton, NY